As Richmond's premier destination for aesthetic solutions, Zinsser Plastic Surgery offers a wide range of surgical and non-surgical services in a warm and patient-focused environment. Led by board-certified plastic surgeon Dr. John Zinsser, every member of our team is committed to providing world-class results centered on your comfort, safety and unique aesthetic goals.
To learn how we can help you look and feel your best, contact us today online or at (804) 464-7615 to schedule an initial consultation. Our state-of-the-art facility serves women and men from throughout Virginia, including Richmond, Midlothian and Petersburg.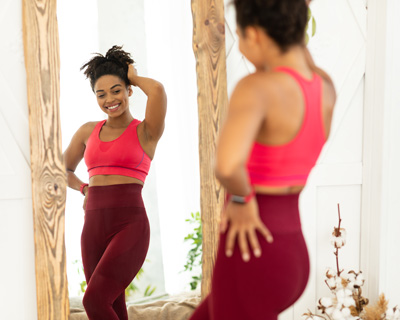 Over 25 years of Experience
Whether treating patients in their 20's or 70's, Dr. Zinsser believes the key to providing world-class results is an individualized approach to patient care.
Our Comprehensive Cosmetic Services
Whether you want a simple in-office procedure or a complete mommy makeover, Zinsser Plastic Surgery is committed to helping you feel comfortable in your own skin. As a board-certified plastic surgeon and member of the American Society of Plastic Surgeons, Dr. Zinsser is uniquely qualified to perform a wide range of cosmetic procedures, including:
Your safety and satisfaction are our top priorities. Dr. Zinsser will take the time to understand your unique goals and carefully explain all of your treatment options. He will guide you through your entire process with honesty and respect. This level of personalized care will ensure your experience is as rewarding as possible.
The choice to undergo plastic surgery is a deeply personal one, and it is a decision that should not be taken lightly. It is crucial that you choose a plastic surgeon who is exceptionally skilled with a proven history of providing beautiful, natural-looking results. You should also find a surgeon with whom you feel comfortable. Having won OurHealth Richmond's "Best Bedside Manner" award several times, Dr. Zinsser understands the importance of establishing a personal rapport and genuine trusting relationships with his patients.
At Zinsser Plastic Surgery, we value the individuality of each patient we serve. Your anatomy and goals are completely unique and demand a treatment plan that is fully customized just for you. Beginning with your completely private and confidential consultation, all of your options will be explored before your tailored treatment plan is designed.
Exceptional patient-focused care is at the forefront of our mission. From the moment you enter our friendly and welcoming office, we strive to build a positive and nurturing environment. We want you to feel respected, comfortable and understood. Dr. Zinsser will create the elegant results you desire with compassion, skill and the most advanced techniques available.
You will never feel pressured or rushed into making a decision. Ultimately, this is your procedure and your life; every choice is yours. We are proud to help. This is our commitment to you.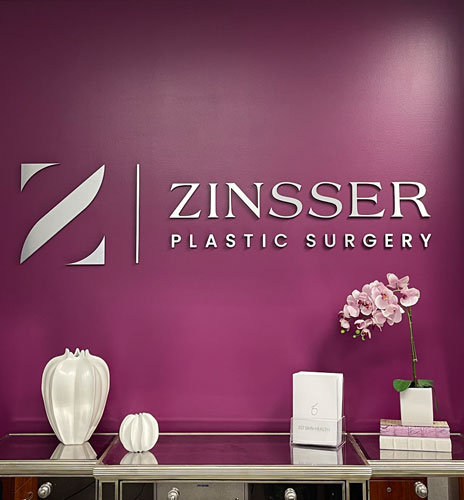 Giving Back to the Community
Richmond isn't just our practice area, it's our home. Our sense of personal duty extends beyond the walls of our practice and into the community in which we live and work. Zinsser Plastic Surgery is proud to support:
Go Red
Breast Cancer Walk
Pink and Pearls
Kidney foundation
Local schools
Richmond ballet
From our valued patients to the members of our community we have never met, Zinsser Plastic Surgery is honored to positively impact the lives of all those we serve.
Wonderful bedside manners, skilled surgeon and he has a friendly staff. Both my daughter and I had breast surgery by Dr. Z and we are very happy. I would highly recommend him to all my friends and family.
Great experience at Zinsser Plastic Surgery! Friendly office staff and took me right on time! I had Botox for the first time and was very pleased with the overall experience & results. I will be going back and have been referring my friends!
Contact Zinsser Plastic Surgery Today
To experience the Zinsser difference for yourself, simply complete the form on this page or call (804) 464-7615 to schedule an initial consultation with board-certified plastic surgeon Dr. John Zinsser. We happily welcome patients from across Virginia, including Richmond, Midlothian, Petersburg and other areas.
The Results You Desire...Today!