Tummy Tuck in Richmond, VA with Dr. John Zinsser
We all know diet and exercise are essential to a healthy lifestyle and trim figure; however, sometimes our bodies don't respond well to exercise, leaving problem areas or fat bulges. Often, this includes the abdomen. However, tummy tucks aim to produce a flatter, firmer abdominal contour, giving you that trim figure you desire.
For many patients, a slimmer waistline means a more youthful appearance and better self-confidence. Specializing in plastic surgeries of the face, breast, and body, Board-certified plastic surgeon Dr. John Zinsser brings over 20 years of expertise, compassion, and unparalleled knowledge to Richmond, VA tummy tuck patients. Restoring your waistline with the best tummy tuck in Richmond, VA is easier than ever!
Contact Zinsser Plastic Surgery to schedule your consultation with Dr. Zinsser at (804) 464-7615 or complete our online form today! We are located in Richmond, VA, and proudly serve patients from Fredericksburg, Williamsburg, and other areas of Virginia. 
A tummy tuck, or abdominoplasty, is a surgical procedure to remove excess skin and fat and tighten the abdominal area. Abdominoplasty can have a significant effect on your appearance, helping you achieve a trim, flat midsection so you can look and feel your best.
Tummy tucks offer an array of cosmetic and medical benefits, including:
Remove excess fat and hanging skin from the abdomen
Tighten loosened or stretched abdominal muscles
A flatter, tighter abdomen
Reduce medical issues such as incontinence or back pain as a result of abdominal support
As the allocation of excess fat and skin on each person's abdomen varies, different abdominoplasty techniques can provide you with optimal results. During your consultation with Dr. Zinsser, he will evaluate your body type, explain your tummy tuck options, and determine which abdominoplasty technique will best help you achieve your goals.
In a standard tummy tuck, incisions run from hip to hip along the bikini line and around the belly button. After the muscles are tightened and excess fat and skin are removed from the abdominal area, the remaining skin is stretched to reveal slimmer contours.
A mini tummy tuck is a more limited procedure that removes excess fat and skin below the navel. A much shorter incision is used in this procedure. Normally, muscle tightening is done below the belly button in mini tummy tucks.
Similar to the standard tummy tuck, the incisions of an extended tummy tuck extend around the hips to the back. This technique is usually performed on individuals who have excess fat deposits or sagging skin around the waist or flanks (love handles).
With this technique, the incisions extend around the circumference of the trunk of the entire body. This procedure helps lift the butt, hips, and thighs as well as addresses excess fat and skin in the lower abdomen.
What are the Benefits of a Tummy Tuck in Richmond?
When diet and exercise have failed to produce the toned, flat abdomen you desire, abdominoplasty can help you achieve your aesthetic goals. Tummy tucks are the ideal procedure to tighten your muscles and flatten your abdomen.
With your continued healthy diet and exercise regimen, the results of abdominoplasty are typically permanent. You will notice:
Who is an Ideal Candidate for a Tummy Tuck?
In general, good candidates for abdominoplasty in Richmond, VA include women and men in good mental and physical health, looking to permanently improve the appearance of their abdomen.
Typically, ideal candidates should be:
Choosing Dr. Zinsser as Your Tummy Tuck Surgeon
With over twenty years of extensive training and experience, ABPS board-certified plastic surgeon Dr. John Zinsser is dedicated to your health, safety, and excellent results. His commitment, education, and consideration make him your choice for the best tummy tuck in Richmond, VA.
As patient education is essential to his practice, Dr. Zinsser will ensure your questions, concerns, and goals are addressed during your initial consultation. At Zinsser Plastic Surgery, you will never feel pressured, but you will feel comfortable and empowered to make decisions about your body. In every interaction at his practice, Dr. Zinsser conveys his core values of integrity, patient care, safety, and satisfaction.
With exceptional individualized patient care at the forefront of his mission, Dr. Zinsser's goal is to help patients gain confidence and renewed self-image through plastic surgery. We want to help you feel comfortable in your own skin.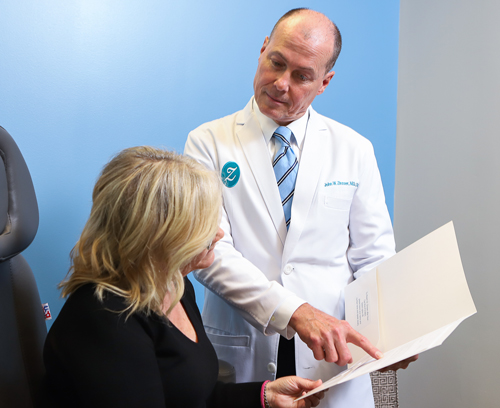 The Results You Desire
The Respect You Deserve
Zinsser Plastic Surgery provides a level of patient care that is unparalleled. We blend compassion, skill and the latest surgical techniques to create a signature experience that is unique in our field.
Dr. John Zinsser believes the keys to providing world-class results lie in a completely individualized approach to patient care. At Zinsser Plastic Surgery, you will be treated as the unique individual you are, and your treatment plan will be customized specifically for you. 
What Can I Expect During My Tummy Tuck Procedure?
Dr. Zinsser's expertise allows him to customize tummy tuck procedures to address each patient's unique needs. Each procedure will have varying details; however, some general steps you can expect during the procedure are:
After you are greeted by the hospital team and checked-in, Dr. Zinsser will evaluate you and perform surgical markings. He will ensure you are comfortable before entering the operating room. Once you are safely under general anesthesia, Dr. Zinsser will begin your abdominoplasty according to the procedural plan determined during your consultation.
According to your procedural plan, Dr. Zinsser will begin by making incisions to the abdominal area based on the type of tummy tuck. Excess fat and skin are removed from the area, and skin is stretched to create your new contours.
Following surgery, you will be dressed in compression bandages or garments. These should be worn for 6-8 weeks to help contour the abdomen and minimize swelling. Strenuous activities and exercises should be avoided during the recovery period.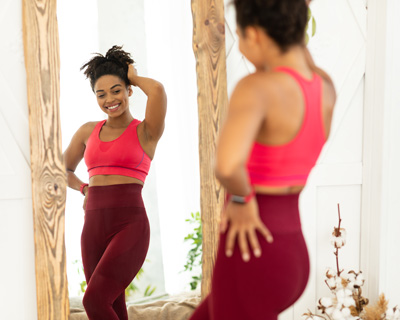 Over 25 years of Experience
Whether treating patients in their 20's or 70's, Dr. Zinsser believes the key to providing world-class results is an individualized approach to patient care.
Ready to Reclaim Your Slimmer Waistline with a Tummy Tuck?
Renew your confidence with the best tummy tuck in Richmond, VA! Contact Zinsser Plastic Surgery at (804) 464-7615 or complete our online form to schedule your consultation today. Our team looks forward to meeting you soon.
The Results You Desire...Today!
Richmond, VA Tummy Tuck FAQs with Dr. Zinsser