Liposuction in Richmond, VA with Dr. John Zinsser
One of the most popular plastic surgery procedures in the country, liposuction is designed to remove stubborn pockets of fat from virtually any part of the body. It can be performed as a stand-alone procedure or in conjunction with other surgical procedures such as abdominoplasty.
If you are considering liposuction, please call (804) 464-7615 today to schedule a personal consultation with board-certified plastic surgeon Dr. John Zinsser. We proudly welcome patients from throughout Virginia, including Richmond, Fredericksburg and Williamsburg.
Watch: How Is Liposuction Done?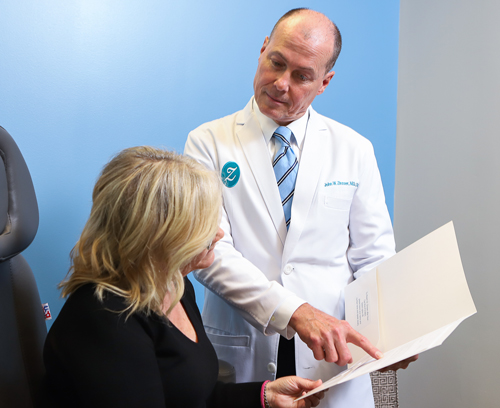 The Results You Desire
The Respect You Deserve
Zinsser Plastic Surgery provides a level of patient care that is unparalleled. We blend compassion, skill and the latest surgical techniques to create a signature experience that is unique in our field.
Dr. John Zinsser believes the keys to providing world-class results lie in a completely individualized approach to patient care. At Zinsser Plastic Surgery, you will be treated as the unique individual you are, and your treatment plan will be customized specifically for you. 
What Areas Can Liposuction Treat?
Liposuction is among the most powerful and effective body contouring methods available today. It can sculpt and tone your figure while boosting your self-confidence and quality of life. In conjunction with good diet and exercise regimens, liposuction can help you look and feel your very best.
Depending on your unique goals, liposuction can help to remove fat from almost any part of your body, including the:
While Liposuction can improve the appearance of many parts of the body, it's important to note that the procedure is not weight loss surgery or a substitute for proper diet and exercise. It is also not an effective cellulite treatment. During your consultation with Dr. Zinsser, he will work to understand your aesthetic goals and recommend the procedure or treatment that can best achieve your desired outcome.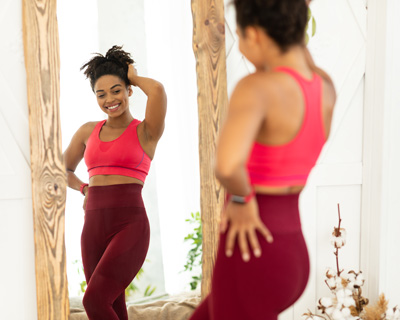 Over 25 years of Experience
Whether treating patients in their 20's or 70's, Dr. Zinsser believes the key to providing world-class results is an individualized approach to patient care.
As with all of the procedures performed at Zinsser Plastic Surgery, the method or technique performed in your surgery will be fully customized for you, depending on your unique goals, the area you want to have treated and other factors. Dr. Zinsser offers the following liposuction options:
Tumescent liposuction: With the tumescent liposuction technique, Dr. Zinsser uses a cannula to suction out targeted deposits of fat. During the process, tumescent fluid is injected into the fatty tissue, breaking it up and making it easier to remove.
Ultrasound-assisted liposuction (UAL): With this liposuction technique, an ultrasound probe is inserted into the fat after the tumescent solution has infused the area. Heat generated by the ultrasound helps to break down the fat between the fibers beneath the skin. Once the ultrasound process is complete, fat is removed through a cannula.
During your initial lipo consult, Dr. Zinsser will assess your physical condition, discuss your goals and recommend the liposuction technique best suited for you.
Watch: Dr. Zinsser Answers: "Will Liposuction Remove My Belly Fat?'
Am I a Good Lipo Candidate?
If you struggle with stubborn pockets of diet and exercise-resistant fat, you may be a good candidate for liposuction surgery. Generally speaking, ideal liposuction candidates:
Are bothered by excess fat deposits
Are in generally good health
Do not smoke
Have realistic expectations
The best way to know if liposuction is right for you is to meet personally with Dr. Zinsser in a private, confidential consultation at our office. Call now to learn more!
Schedule Your Liposuction Consultation Today
If you live in or around Richmond, Fredericksburg or Williamsburg, Virginia and want to learn if liposuction is right for you, contact Zinsser Plastic Surgery today by completing the form on this page or calling (804) 464-7615 to schedule your confidential consultation with board-certified plastic surgeon Dr. John Zinsser.
The Results You Desire...Today!
Richmond, VA Liposuction FAQs