View: Meet Plastic Surgeon, Dr. John Zinsser
Establishing a meaningful connection is crucial to honest communication and truly world-class results. Recognized for having "the Best Bedside Manner" in the area year after year, Dr. John Zinsser doesn't just express his dedication to his patients, he lives it. We encourage you to experience the Zinsser Plastic Surgery difference for yourself. Schedule a consultation with us today and get started on your visit by browsing our resources below.
The Zinsser team was the best with ensuring I received the best service possible. They all are friendly, accommodating and professional. Dr. Zinsser is a great physician. He told me specifically the work that would be done, how he would do it, and the results I could expect. Dr. Z was right on point. I could not be happier with the results of my surgery. Everyone should consider a consultation with Dr. Zinsser if planning a plastic surgery procedure. Thank you so much Dr. Z and your entire team.
I am a plus size woman that had a tummy tuck with some lipo done. From the beginning, Dr. Zinsser and his team have been amazing with making sure I have all the information I need, the appropriate care before, during and after the surgery. They have made this process for me as smooth as it could possibly be and I'll be forever grateful. I would definitely recommend Dr. Zinnser and his team to anyone who wants great results from a professional and caring staff every step of the way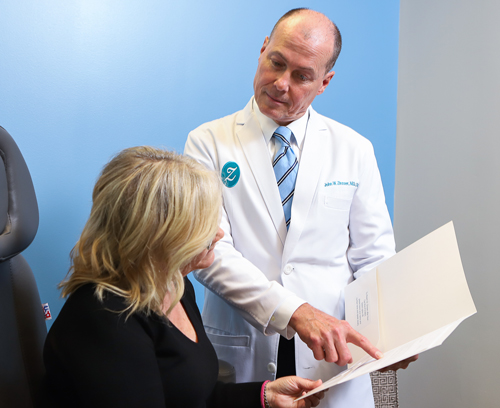 The Results You Desire
The Respect You Deserve
Zinsser Plastic Surgery provides a level of patient care that is unparalleled. We blend compassion, skill and the latest surgical techniques to create a signature experience that is unique in our field.
Dr. John Zinsser believes the keys to providing world-class results lie in a completely individualized approach to patient care. At Zinsser Plastic Surgery, you will be treated as the unique individual you are, and your treatment plan will be customized specifically for you.