Plastic surgery procedures deliver effective, long-lasting results. However, not everyone is willing or able to undergo invasive cosmetic surgery to achieve their aesthetic goals. Fortunately, Zinsser Plastic Surgery offers a comprehensive range of non-surgical treatment options to help you look and feel your best without the need for scalpels, sutures or extended recovery periods.
To learn how our non-surgical services can help you achieve your cosmetic goals, contact Zinsser Plastic Surgery today online or at (804) 464-7615 to schedule your initial consultation. We welcome patients from throughout Virginia, including Richmond, Fredericksburg and Williamsburg.
I've gotten several Hydrafacials from Heather and have had the best experiences with her! She's so knowledgeable and gets your skin glowing!
I recently received a HydraFacial from Heather. It was extremely relaxing and left my skin glowing and feeling super hydrated.
I have been receiving services from Gray, the Aesthetician in Dr. Zinsser's office for over 5 years and had amazing results.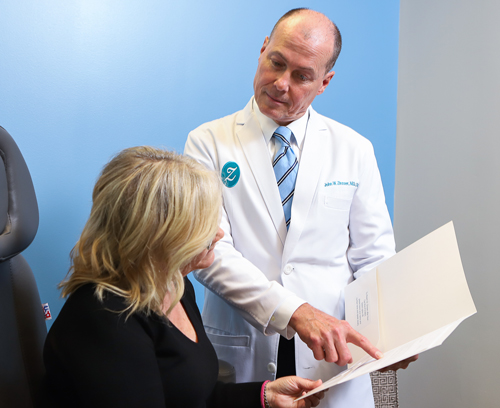 The Results You Desire
The Respect You Deserve
Zinsser Plastic Surgery provides a level of patient care that is unparalleled. We blend compassion, skill and the latest surgical techniques to create a signature experience that is unique in our field.
Dr. John Zinsser believes the keys to providing world-class results lie in a completely individualized approach to patient care. At Zinsser Plastic Surgery, you will be treated as the unique individual you are, and your treatment plan will be customized specifically for you.