Facelift in Richmond With Dr. John Zinsser
While aging is an inevitable part of life, there are many facial rejuvenation treatments to enhance your appearance and slow the visible signs of aging. As the gold standard of facial rejuvenation treatments, a facelift is more than removing excess skin. Facelifts restore a more youthful appearance to the face and neck by tightening and reposition the structures beneath the skin.
As facial rejuvenation is a considerable investment in your appearance, you deserve a provider with unparalleled expertise and compassion who takes the time to understand your needs. With over 20 years of unmatched experience and the drive to help patients achieve their aesthetic goals, Dr. John Zinsser consistently delivers high-quality results, making him your choice as the best facelift surgeon in Richmond.
Reclaiming your youthful appearance with the best facelift in Fredericksburg, VA, is easier than ever! Contact Zinsser Plastic Surgery to schedule your consultation at (804) 474-9805 or complete our online form today.
Watch: Will a Facelift Remove My Wrinkles?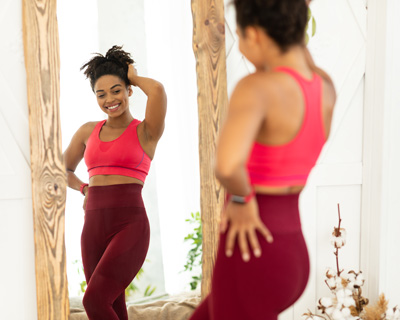 Over 25 years of Experience
Whether treating patients in their 20's or 70's, Dr. Zinsser believes the key to providing world-class results is an individualized approach to patient care.
What Can a Facelift Accomplish?
The face goes through natural changes as we age. Skin starts to sag, and once-youthful features lose definition. Rather than changing your appearance, a facelift, also known as a rhytidectomy, can help refresh and enhance your appearance, so you look rested and revitalized. 
As every patient is unique, Dr. Zinsser uses various surgical techniques to create balanced, beautiful, natural-looking results. He bases his individualized approach on your rejuvenation goals. Facelifts can improve your appearance by:
Smoothing away lines and creases

Minimizing heavy folds on the face

Removing excess, sagging skin

Repositioning lax neck and facial skin

Redefining a jawline or neck hidden by drooping jowls
With his artistic eye, Dr. Zinsser understands subtle choices make drastic improvements to your appearance. Due to his incomparable experience, Dr. Zinsser targets only your specific concerns, taking care not to leave you looking overdone or expressionless. 
Whatever your facial rejuvenation goals, Dr. Zinsser takes the time to understand, recommending only the procedures that will provide you with natural-looking results.
The passage of time affects our appearance, particularly our faces. For patients seeking an effective, long-lasting approach to facial rejuvenation, a facelift may be the ideal option. 
Dr. Zinsser suggests facelift candidates should:
During your consultation, Dr. Zinsser will discuss your goals and concerns, review your medical history, and consider all treatment options to determine your candidacy. If you are a good candidate for a facelift in Richmond, VA, Dr. Zinsser will develop a procedural plan to achieve your aesthetic goals.
Is a Facelift Right for Me?
The effects of aging can often negatively influence your self-esteem and decrease your overall sense of wellness. However, you can slow, and even reverse, the signs of aging with the best facelift in Richmond and regain confidence in your appearance. Following a facelift, most patients look 10 to 15 years younger. 
Following your facelift in Richmond, you can expect: 
Sleeker facial contours

Tighter, younger-looking skin

Long-lasting results
Ideally, a facelift should provide a natural but improved facial appearance. Many patients considering a facelift are worried about their skin looking too tight, or as if they have had work done. Board-certified plastic surgeon Dr. John Zinsser has an edge over many other facelift surgeons. With a natural artistic eye, surgical skills, and patient commitment, Dr. Zinsser produces beautiful, youthful results without a tight-looking or overdone appearance.
Why Choose Dr. Zinsser as My Richmond, VA, Facelift Surgeon?
One of the most critical factors in any successful plastic surgery is choosing the right surgeon. With over 20 years of extensive training and experience, ABPS board-certified plastic surgeon Dr. John Zinsser prioritizes your health, safety, and outstanding results. His commitment, education, and consideration make him your choice as the best facelift surgeon in Williamsburg, VA. 
Dr. Zinsser's chief objective is to provide exceptional, individualized patient care to help patients gain confidence and renewed self-image through plastic surgery. At Zinsser Plastic Surgery, our goal is to help you feel comfortable in your skin — you will never feel pressured. Instead, you'll feel comfortable, educated, and empowered to make decisions about your body.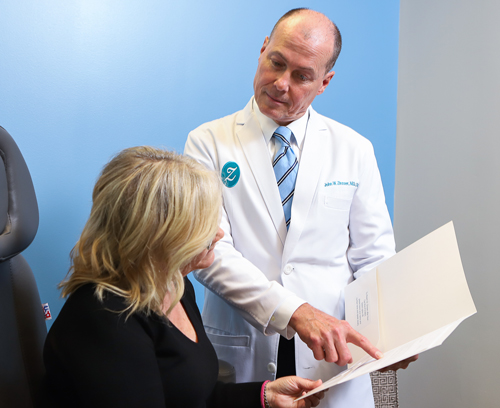 The Results You Desire
The Respect You Deserve
Zinsser Plastic Surgery provides a level of patient care that is unparalleled. We blend compassion, skill and the latest surgical techniques to create a signature experience that is unique in our field.
Dr. John Zinsser believes the keys to providing world-class results lie in a completely individualized approach to patient care. At Zinsser Plastic Surgery, you will be treated as the unique individual you are, and your treatment plan will be customized specifically for you. 
What Can I Expect During a Facelift Procedure?
Dr. Zinsser customizes each facelift in Richmond to suit your needs. Here are some general steps you can expect during the procedure.
Watch: After a Facelift, When Will I See Results?
After our team greets you and checks you in, Dr. Zinsser will evaluate you and perform surgical markings. He will ensure you are comfortable before entering the operating room. Once you are safely resting under anesthesia, Dr. Zinsser will begin your facelift.
Following your procedural plan, Dr. Zinsser will create small incisions that are well-concealed within the natural creases of your hairline and along the edge of the ear. He uses these incisions to tighten muscles and remove excess skin and fat. 
Facelift surgeries last approximately three to five hours, depending on your procedural plan.
Following your facelift, you'll need to wear soft bandages or wraps around your face at all times except when showering for the first 2 weeks, then at night for the next 2 weeks or more based on your rate of healing. Swelling and bruising are common following facelift procedures, but they will gradually improve.
You will need someone to drive you home from the hospital and stay with you for at least the first 24 hours. Dr. Zinsser will meet with you five to seven days after your procedure to ensure proper healing. 
As with any plastic surgery, following post-procedural instructions regarding limitations for physical activities, cleansing, and sun exposure is fundamental to ensuring optimal results from the best facelift in Richmond, VA.
How Soon Will I See My Richmond Facelift Results?
The extent of your procedural plan will determine the length of your healing process. You will experience bruising and swelling following your facelift in Richmond that may obscure your results for the first few weeks. Your face may take two to three months to feel normal. As your face heals, your visible improvements become more noticeable. 
With optimal treatment, you can expect to enjoy the results of your facelift for approximately 10 to 15 years.
Schedule Your Facelift Consultation Today!
Refresh your appearance, look younger, and boost your confidence with the best facelift in Richmond! With Zinsser Plastic Surgery, you will get natural-looking results you desire with the respect you deserve. 
Partner with one of the best facelift surgeons in the Richmond, Fredericksburg, and Williamsburg areas. Contact Zinsser Plastic Surgery at (804) 474-9805 or complete our online form to schedule your facelift consultation today.
The Results You Desire...Today!
Richmond, VA, Facelift Procedure FAQs with Dr. Zinsser